Blog Coaching F.A.Q.
How It Works
How Can A Coach Help Me?
Why Outlines?
How About Proofreading?
How About Publishing & Promotion?
How It Works
Time is split between phone calls, emails and proofreading edits made directly on your blog posts!
2 Coaching Calls (1 hour) or in-person meetups (client visits) PER MONTH!
Total access to email or call with questions, or if you just want to chat
How Can A Coach Help Me?
Your coach will make it easy for you to write your own content.   During your calls you talk about your business, and your coach creates outlines for your next blogging masterpiece.
Through this process you, or your content marketing lead will develop a new blogging habit, and your content marketing strategy will be in full-effect and consistent.
Why Outlines?
The very essence of being personable has everything to do with your personality.  Outlines for your blog posts make it easy for you to showcase your personality.
How About Proofreading?
Editing is a process, and it doesn't happen with just one back and forth on a blog.
Every piece of content you place on your website is a link in the chain of your businesses' digital brand equity.
Your coach works with you to edit your blogs, which makes for an active and engaging relationship.
After your work of art is complete your coach becomes the best damn Finisher for every piece of content you write, ensuring you always represent your business well, with personality, and with the end in mind.
How About Publishing & Promotion?
If you already have a WordPress website, or if you already own a website built by Personable Media, your blog coach will make their final edits while working directly in your website.  Your blog posts will automatically publish because your blog coach will publish it for you.
Ready to take the leap?
Fill out the form and a coach will get back to you promptly to see if its a good fit!
Your Blog Coach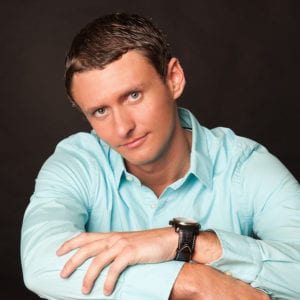 Heath Rost
CEO & Fearless Peacemaker
Personable Media
Heath believes what many millennials do today, that personality matters. He realizes that what people really want is a relationship with other people, and secondly, with their business. By helping clients express their personality through their website, he helps them stand out from the competition and make a meaningful connection.