About our give back program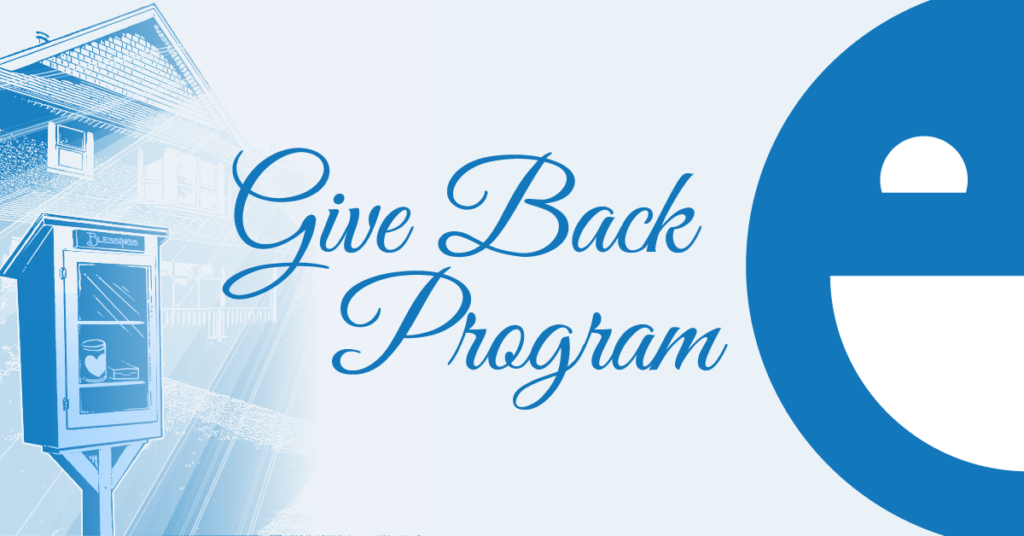 As part of our dedication to the communities we serve, we give back to our community by being a connector, promotor & supporter of the mini-outdoor sharing box movement.   We help build and set up new neighborhood sharing boxes, then support them in whatever community they pop up in within the Denver Metro in Colorado.  Currently, these boxes are set up outside of businesses, churches, fire stations, and residential homes within Olde Town Arvada, a new stop on the G-Line, and home to more than 90% of the boxes in the Greater Denver Metro and Jefferson County.
Aligning with our values
The two main principals our company give back program aligns with what we do here at Personable is the fact that the boxes are just like our websites, they are both tools for sharing and adding personality and love to their neighborhood.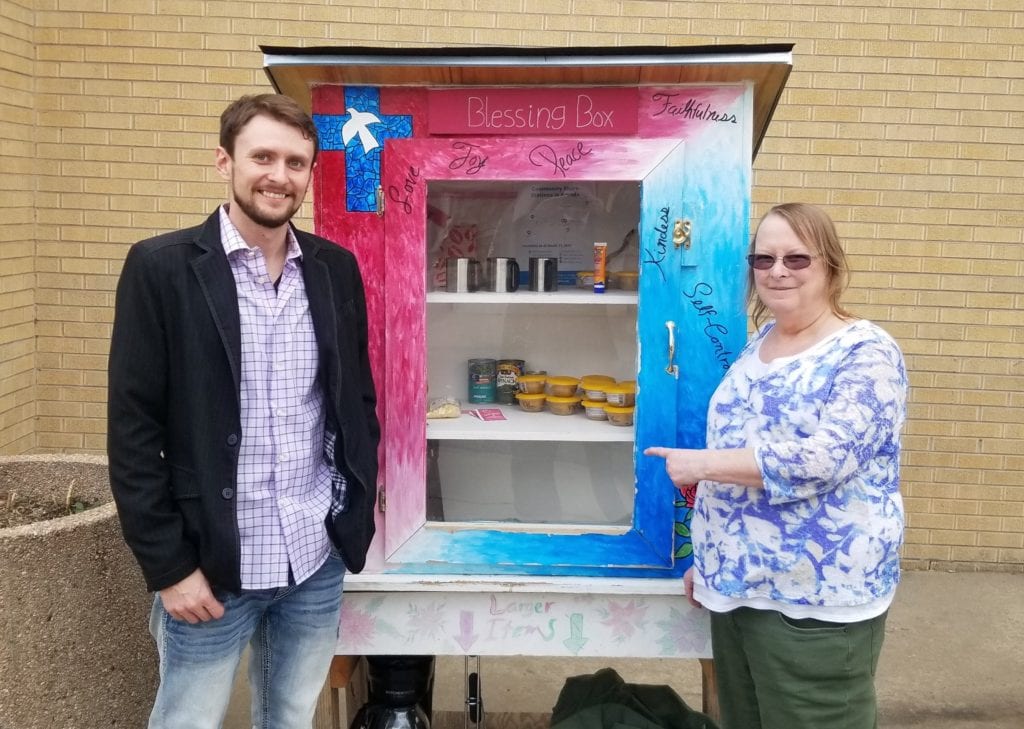 The websites we build for our clients are business blogs, allowing website owner's to share their stories and provide value to the community they service.  Each website is designed with the end in mind, to allow the end user or person experiencing your website to easily find what they are looking for, and get to know the people behind your business. A box can allow people in the neighborhood to get to know people who live in their neighborhood through the donations people donate, and through observation of what is received and how quickly it's received.  It provides a constant feedback loop for communities to learn more about each other and grow together, which is precisely what a website built and maintained by Personable Media can do for a business or non-profit. 🙂
Contact us about updating your website
Our Values
The ultimate goal of our give back program is for our boxes to belong to everyone, and for everyone to belong.  How can something as simple as a box create community?
It is our desire that these boxes be something the host location for the box and also the community that supports the box will love and support.  For that reason, we wish for the host location to "name" their box, and add their own creative symbolism through art on the outside of the box.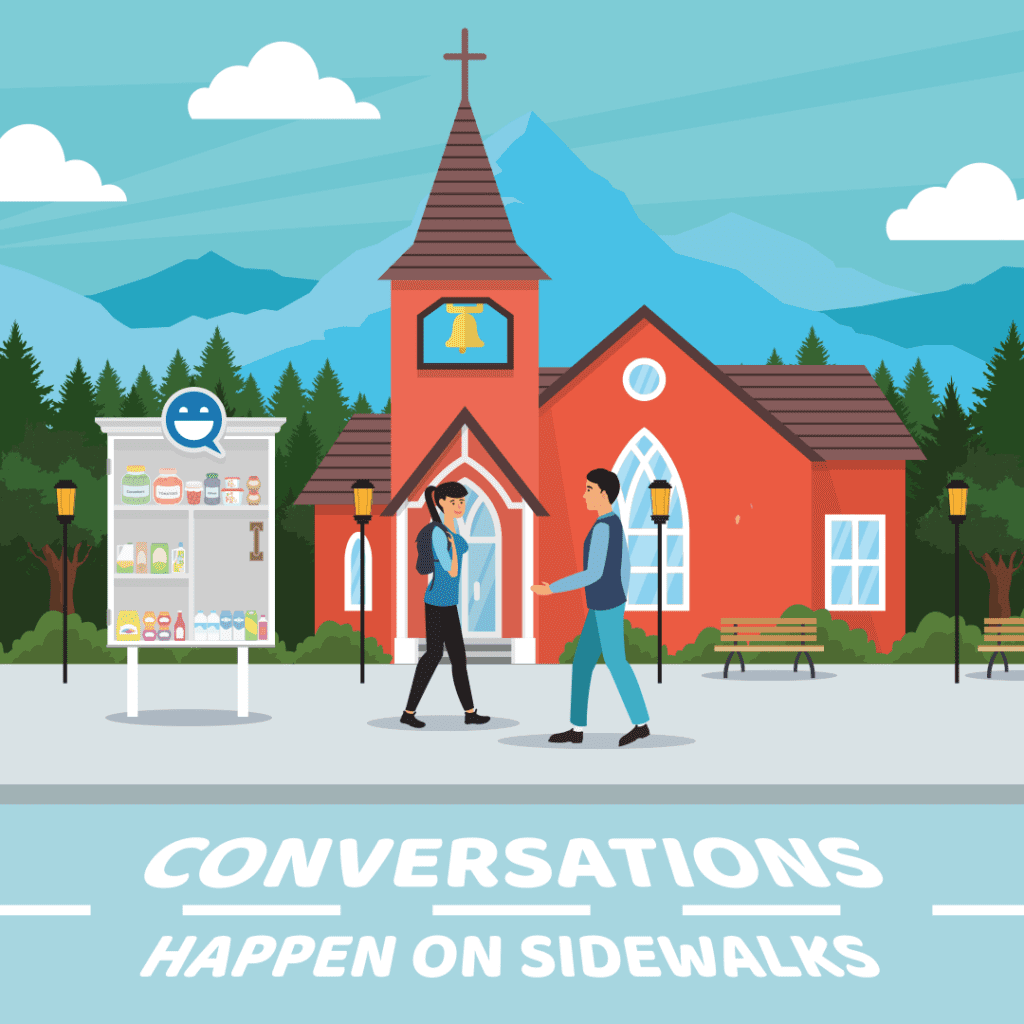 We believe the function of the box be what the host location and the surrounding community wants the box to be used for.  For example, middle-class neighborhoods could use a box for band-aids, sports equipment or school supplies.  Other neighborhoods could use their box for supplying food to families or people experiencing homelessness.  Communities can learn about each other and grow through utilizing a box in this way.
We believe new boxes should be placed on sidewalks.
Over the past 2.5 years supporting this movement we've learned that conversations happen on sidewalks.  That is why we wish for boxes to be visible and useable from sidewalks throughout the city.  They become a focal point for community to happen.  And thats pretty awesome. 🙂
3 More Reasons Why We Support These Boxes
We want to make food assistance available to people in a way that upholds their dignity. Most people who need help won't step foot in a food bank because it can trigger feelings of shame. Our give back program makes it possible for people to get the help they need discreetly. Boxes are available 24/7/365 for anyone in the neighborhood.
We want to make donating accessible and easy for everyone. Most people want to contribute to those in need of food but have no idea how. Having a box in your neighborhood makes it possible for anyone to donate, at any time. Our outdoor boxes provide blessings for both contributors and recipients.
We want to inspire creativity. We believe these boxes can be not only functional but beautiful. Art on the box is what makes it unique, and gives your neighborhood a new personality. We encourage the painting—and repainting—of boxes with new art and new symbolism so they reflect the ever-changing personality of your neighborhood.
How Can You Help?
Here are a few fun ways!
Fill a box once a month on the same day.
Clean a box once a month on the same day.
Meet someone new standing beside a box.
After you're done, post about your experience on Instagram or Twitter using the hashtag #getpersonable so we can share your story, and help grow this movement. 🙂
Frequently Asked Questions