About our give back program
As part of our dedication to the communities we serve, we give back to our community by being a connector, promotor & supporter of the mini-outdoor pantry movement.   We help build and set up new outdoor pantries, then support them in whatever community they pop up in (in the Denver Metro).
Our "Why"
We want to make food assistance available to people in a way that upholds their dignity. Most people who need help won't step foot in a food bank because it can trigger feelings of shame. Our outdoor pantries make it possible for people to get the help they need discreetly. Boxes are available 24/7/365 for anyone in the neighborhood.
We want to make donation accessible and easy for everyone. Most people want to contribute to those in need of food but have no idea how. Having a box in your neighborhood makes it possible for anyone to donate, at any time. Our outdoor pantries provide blessings for both contributors and recipients.
We want to inspire creativity. We believe that food pantries can be not only functional but beautiful. Art on the box is what makes our outdoor pantries unique. We encourage the painting—and repainting—of boxes with new art and new symbolism so that they reflect the ever-changing personality of each neighborhood.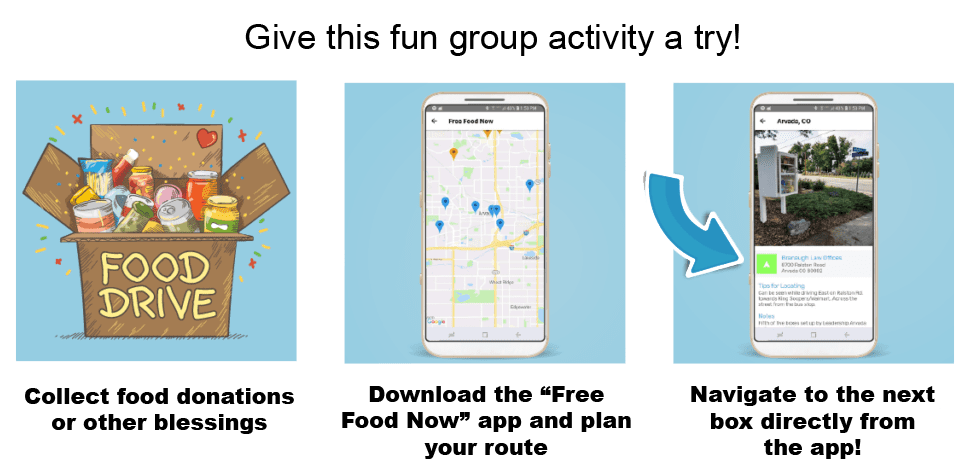 Frequently Asked Questions