A laptop is an instrument for change. The truth is we live in a day and age where if something stops working or slows down too much we simply throw it out.  Rather than recycle elements like batteries we toss them in the trash and dig into the earth in order to produce new ones.  Laptops are some of the most depreciated pieces of electronics on the planet.  An old Dell or HP laptop won't hold its charge for more than 5-10 minutes (if at all) and they don't exact some standard with a quad core processor–or an abundance of RAM.
There is one thing that old laptops can do though, connect people.  Moving away from friends and family can be difficult–and its even more difficult to live your journey when you don't have a digital line of communication with the people you love.  A laptop with internet access can serve as such a resource to individuals that want to connect with their loved ones. Additionally, a laptop with a Word processor and internet browser is all that someone needs to create a resume and apply for jobs.  It can also allow a student to do research for a paper and email her professor with questions so that she can make the grade.  A laptop can be an individual's gateway to the world, and it is for this reason that we decided to repair and repurpose old laptops for people that could make use of them.
A recycled laptop helps people connect with one another.
Our effort is called laptops for change or 'L4C' because a laptop can truly change someone's life.  Computers are our gateway to the world and a repurposed laptop can therefore serve an instrument for change and it is important to make sure that you have proper IT Support Chicago to ensure that updated software .  L4C wants to provide people with the opportunity to live a more free life by bringing the internet to people who don't currently have easy access to it.
Join The Laptops 4 Change Movement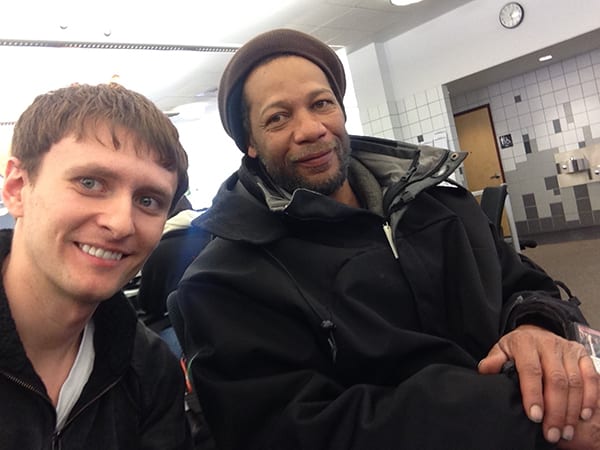 Our mission is simple.
1. Fix up used/broken laptops that are collecting dust.
2. Install 5 basic necessities:  Internet browser, DVD playback, Word, Excel & Powerpoint.
3. Deliver them deserving individuals.