The nearest ocean beach to Denver is a thousand miles away. But that doesn't stop people from playing in the sand.
For the past five years, the Arvada Chamber of Commerce has hosted the Sand in the City Festival, making it Colorado's premier beach party and fundraiser for the Arvada Chamber of Commerce.  The event raises awareness for the good work the Arvada Chamber does for the business community.  This year a portion of the proceeds went to the Hope House of Colorado.
When you go to Sand in the City® Arvada, you will see amazing sculptures made by local businesses, organizations and community groups. Each year, there's a competition to see who created the best sand castle. The winner this year was the group from Arvada Young Professionals (AYP), with an amazing display of the Simpsons sculpted in sand.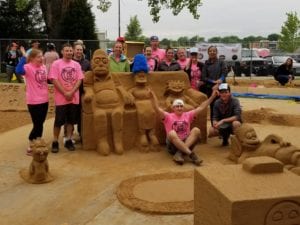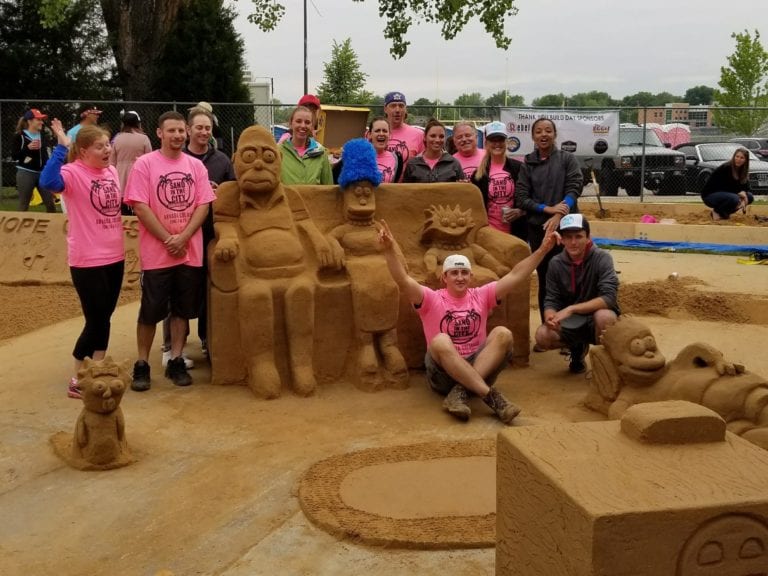 "It's kind of a marathon day," said Heath Rost, CEO of Personable Media and sponsor of the winning AYP team. "But it's fun to see leaders hop up and take charge at different times."
It wasn't smooth sailing for the winning team, though.
"We had a slight hiccup when Marge's face started to fall apart," said Rost. "It was truly amazing to see how we recovered. I mean, the end result looked great. And everyone was proud to have been a part of it."
Arvada Young Professionals is a membership program dedicated to help grow Arvada through professional development, community involvement, and authentic relationships.
Join us in congratulating this years AYP team!