Business Spotlight: Heath Rost, Personable Media
By Michelle Francis
This article originally appeared on PR Unscripted.
Each month, we will highlight a nonprofit, business owner or organization that purposefully gives back to its community. If you know of a Colorado-based business that has a passion for charitable giving, let us know—we would love to share their story.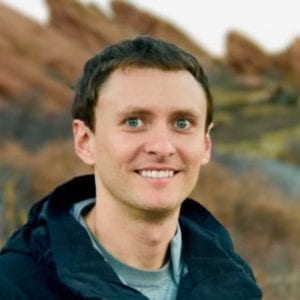 Name: Heath Rost
Position: Owner
Company: Personable Media
Business Rundown: "An all-in-one website service provider that allows you to focus on the parts of your business that you are most passionate about."
How did the business get started?
I started a blog and made a commitment to write to it once a day for a month straight. From that, it started gaining traction and people started to get value from it. Some of those were business owners who asked if I could help them with their social media, which eventually turned into helping them with their website.
I continued blogging and kept thinking of ways that we could keep making a difference and do it at a level where we could communicate really well using our website and social media. But the thing that really kicked us off after we got started was a blog post we wrote called "Peace Through Synchronized Global Meditation" in September 2014. It took off. It was published on nearly 100 different websites and from there, we started making connections with big media outlets and wrote several blog posts pertaining to ways people can connect and have a stronger sense of community. This experience taught me what works, and now I make that same model work for the influencer bloggers that I coach.
How do you serve your community?
When I moved to Arvada, I joined the Rising Church and saw how much they were doing for the community immediately surrounding them. I loved it and became a member there in late 2014. It felt good to give back through them and I eventually started helping them with their media and websites. In late 2015, I found the Arvada Chamber and hit the ground running by joining the Arvada Young Professionals group and attending Organizations Serving Arvada meetings. Last year, I joined the Leadership Jefferson County program that is currently building a community garden at Foster Elementary.
I love to learn how other people are giving back. From my involvement with churches in Arvada and Northwest Denver, I learned that there were a lot of churches and organizations that wanted the same thing. That's where I got a passion for helping them communicate their message efficiently through their website. Being able to effectively communicate your "why" and how your business helps the community helps to put others in touch with you and makes your job easier too.
What's the most recent way your business has contributed to the local community?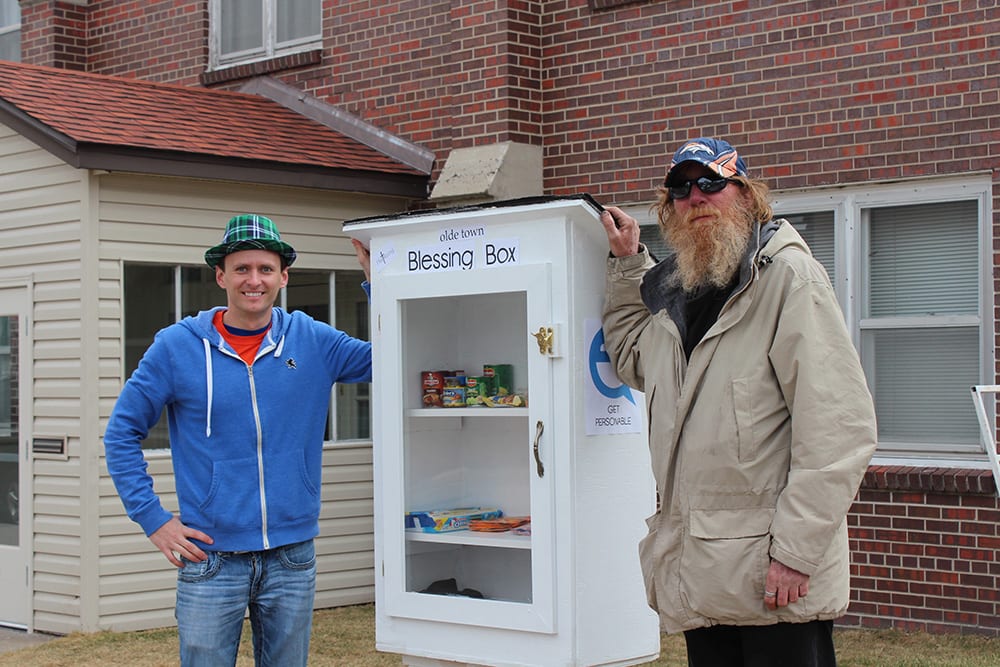 Installing the Blessing Box in Olde Town Arvada. It's a community-sharing program and prior to moving to Colorado, we opened one lending library at a business in Iowa. But I found out that you could use these Little Lending Libraries either inside a business or outside as their own standing structure—and I took to that idea of having a community-sharing box.
Anything can be put in it, whether it is books or food or whatever it is that people who live there need or want, or choose to give. It's a great opportunity for people who want to give back, especially to the homeless or a family who might require help with groceries that week. Having this available provides another outlet for individuals to get what they need when they need it. It also gives people in the community a way to give back. It isn't always easy to know how to do that.
How has giving back to the community helped your business?
Social responsibility is a great way to connect and let people know our values. It also lets them get to know more about us personally and formulate a reason to do business with us, based on those shared values. People want to work with people that they know. I believe everyone has some sort of philanthropic thing they do, and when other businesses see that we're a business that helps businesses—and that we also give back—we're joining alongside them, and that adds to them wanting to work with us.
What do you want people to know about you and the business?
We build websites for people. Sites that help to keep people more present and make your website conversational. Sites that make it easy for people to know who you are, what you're about and how to start working with you really quickly. We like to help the businesses in this area connect to the people they want to serve. So the business owners can keep focused on the reason they started their business in the first place.
Advice you would share with other small businesses?
Get involved with local organizations like the Chamber. It's a great way to network with other businesses, and I strongly recommend joining one and looking at the groups they have set up and how you can get involved with them. In terms of helping businesses communicate online, don't overthink it. It isn't as complicated as people make it out to be and Personable Media makes it even less so.