This is a post going out to really any business big or small thats hoping to get re-aligned with their blogging strategy. With any blog the ultimate goal is of course to serve and teach your audience, so thats where I'm going to start.
What is the #1 reason your blog isn't gaining traction with an audience?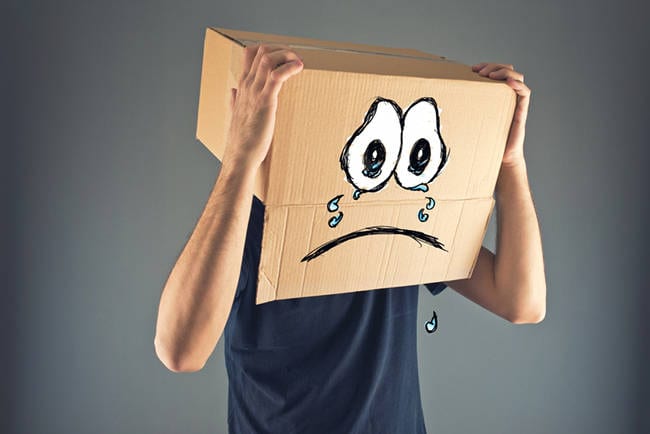 Keep reading to find out how you can fix it!
1. Adjust your intention
Are you listening to your readers or are you just off doing your own thing?  Getting started is the hardest part, so if you're there congratulations you are already a rock star.  Now lets create some hit singles for you!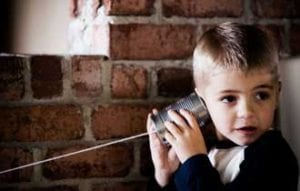 Your blog post title and content should show you're truly listening.
When you're thinking about what you want to write about your mindset should first and foremost be listening to your audience. What are the wants and needs of the people you're writing to?  What do they want to read about?
I can't stress this enough. This may be a little profound, but I honestly feel 85% of blogs on the internet would benefit significantly by heeding to this advice.
2. Your title should answer a legitimate question
Your title is everything. I would say 100%, but numbers are irrelevant because unless you have a title thats eye-catching and intrigues your audience to click on it nothing else you write really matters. Spend an additional 5-10 minutes picking the right title.  Call someone if you need help, and remember the Personable Media hotline is always at your service (phone # in nav bar).
A great long-term strategy is to pick a title that your audience might type into their search bar. Seek to solve the problems of people before they ask Google to give them an answer.
Here's a great resource if you need help getting started: http://www.contentideagenerator.com/
3. Your title should bring people UP!
Did I mention that your title is everything?
Because without bringing people to the next step (getting your blog post in front of them) nothing else matters. The battle was lost.
Dig deep. Seriously dig deep and think about how people feel when they read a headline. People are busy. When they read a headline from your business, non-profit, church, they already have certain 'assumptions.' As a representative of your organization what question are you answering in your blog post? Is anyone going to care? If someone was having a great day, and I do mean a Great day, are they going to end what they were doing and read your post? Your title should give the reader the belief that where ever they are currently your post is going to bring them up.
4. What Noah Kagan believes your title should say
A recent study from OkDork.com >> We Analyzed Nearly 1 Million Headlines. Here's What We Learned
This is Noah Kagan's blog. Noah has built two multi-million dollar companies. In the study they looked carefully at posts that had 10,000+ shares via social media. Here are their largest takeaways from the study:
Takeaway #1 – List Posts Are Huge
Takeaway #2 – Use 'You' & 'Your' A Lot
Takeaway #3 – Help Your Readers Imagine A Better Life
Takeaway #4 – List-posts Do Best On Facebook, Twitter, and LinkedIn
Takeaway #5 – Video Is Most Popular On Facebook
Takeaway #6 – Customize Headlines For Each Social Network
Takeaway #7 – Pinterest Offers HUGE Shares If You Can Reach The Audience
Takeaway #8 – At The End Of The Day, It's Hard To Beat Facebook
HUGE Takeaway #9 – Emotional Headlines Get Shared More
Takeaway #10 – You Can Easily Quantify The Emotional Value Of A Headline
I bolded the ones I feel are game changers and deserve your attention. Use this information as you will.
5. Lastly, Set yourself up for success…
Don't let your efforts go to waste!
1. Hey, question for ya… are you set up with a Google+ page for your business, church or non-profit?
Are you actually set up? Follow this link and get started: https://plus.google.com/pages/create
Want more guidance? Check out this post: http://www.socialmediaexaminer.com/how-to-set-up-a-google-page-for-your-business/
You'll need to verify your address, phone number and website. Contact your web developer to help you out.
2. Are you sharing your content on social media?
Give yourself a chance to succeed, start sharing. 
>>These 4 Personable Tweaks Make Viral Facebook Posts 
I hope this list serves you well, if you have questions I'd love to hear from you, simply respond in the comments of this post.
-Heath