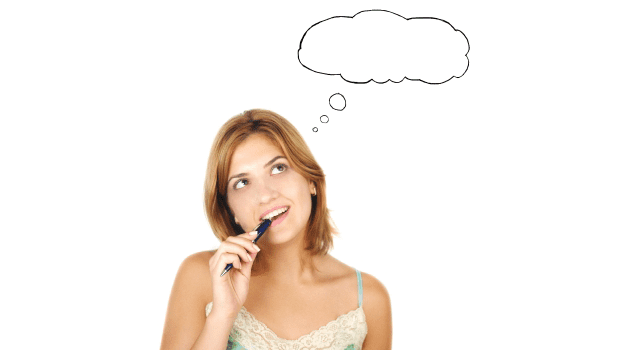 Picking a domain name is extremely important.  You're going to be putting it on all your business cards and telling people where to go for more information every day.  It needs to be easy to say and should fit your company's vision.  Here are some mindsets you should have when going about determining what you're going to name your company's domain address.
#1 Go With ".com"
Its proven that Google prefers ".com" web urls over any other url. Secondary options are ".org" and ".net."  Using anything but those three will not be SEO optimized.
#2 Say It, Don't Spray It
You are going to say this URL several times a day for as long as you're in business.  Don't pick a URL you fumble over when speaking OR is difficult to spell.  You'll find yourself regretting your choice when you're using animals to spell out your web URL over the phone.
#3 Make It Rememberable
You want people to recall the web URL for your company when they go search for you online.  If you have a long company name that is ok–just find a way to shorten it that makes sense to you and people will recall when they go to type it in to their URL bar or Google.
#4 A Shorter Domain Is Best
This goes along with making your URL rememberable.  Not only should people be able to recall its name you want to make it easy on them by not making them recall a long url.
#5 Avoid Symbols And Numbers
It pretty much goes without saying that you don't want to explain how your URL is typed in using hyphens and either a number is the actual number or spelled out.
#6 Don't Get Cute
When naming the domain for your business or blog it helps to not get cute with it.  By this I mean don't decide on some crazy abbreviation you expect people to remember.  Simplicity is key.  We want to drive people to your website, not leave them scratching their heads on a Google search engine.
#7 Geographical Location
If you're not planning on moving and/or expanding anytime soon consider a domain with the name of your city in it.  It will also help your search engine optimization for people searching for certain types of services in your city.
#8 Leave Yourself Open
Choose a domain that leaves you room to expand into more areas.  For example if you're just starting a business don't choose a domain thats too specific to what you're doing now.  Leave yourself open for expansion in other markets.
#9 Availability
Make sure the domain name you choose is available on other social media platforms.  You don't want to be seen as an impersonator of someone's Twitter account and they don't want to be seen as affiliated with you either.
#10 Don't Overthink
Keep it simple.  Its available–great!  Choosing a domain can be quick and easy if your name is there right away, but if its not don't think too hard on it.  Often times the simplest domain name is the one you'll be most happy with.
After you've decided on a domain name you need to choose a hosting service.  I recommend GoDaddy.
Your Turn
How did you decide your domain name?  Respond in the comments below.