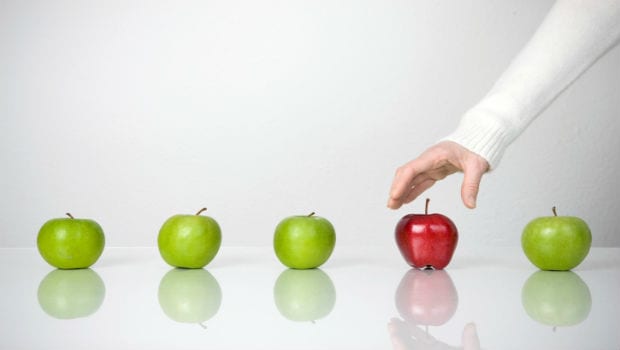 The vast majority of the internet is using WordPress, almost 20% of it.  What's most interesting about that statistic is that 80% of those WordPress websites are small businesses.
So what do you do when its time to start with a fresh design for your WordPress website?
Your website is the digital storefront to your business.  Its always executing your marketing strategy for you, and its what people use to find and contact you. Because of this and many more reasons, as you're redesigning your website its safe to say that minimizing downtime is crucial.
What is the most common cause of website downtime during an upgrade?
Your web developer could choose to work directly in your live, production environment.
Why is this a mistake? Several reasons, the most important being that people who visit your website during that time will be met with a redirect or database error. For a good web design company to rebuild even the smallest and simplest of websites it should take at least 1-2 weeks for them to be ready for a go live.
How can this be avoided? Downtime like this can be avoided by setting up a staging—or development environment for your web designer or web design team to work in.
This also gives you the business owner the added benefit of monitoring the progress your web development team is making with your website and give you peace of mind that the wheels are turning.
Best Practice: Set Up A Staging Environment For Your WordPress Website
Where do you want to have your website hosted? Choosing a web-hosting company can be one of the most tiresome experiences for a small business owner to deal with—especially if they are not tech-savvy to begin with. Who do you trust and how do you know what you're paying for will take you where you want to go with your business?
In order to minimize the time it takes to execute your project of redesigning your WordPress website I strongly suggest having your staging environment on the same web host as where your current website resides. This ensures that when you're happy with the work your development team has performed there won't be a lot of lag time before you get to see it live in production.
This will help cure your anticipation woes as well 😉
Why To Avoid Separating Your Staging Environment From Your Hosting Company
When it comes time for your websites' go-live you will have to move your staging environment and reconfigure your DNS settings. Its likely you'll have to pay a fee as well.  If you set up a staging environment with the same web host as your hosting company—lets say for example GoDaddy–the go-live execution will be a lot smoother for you.
We advise your WordPress website be hosted on a professional SSD server provided by Godaddy. Our experience working with this company ensures the development time will be cut down because your website will be running on a super-fast server, and as previously mentioned your website will have a smooth transition with its go-live.
Don't Have A GoDaddy Account?
We suggest setting one up. Once your GoDaddy account is set up and ready to go it will be easy to migrate your website being developed in a GoDaddy staging environment over to your new GoDaddy account.
Ready To Get Started? To Begin Immediately:
Your web development company will need to know where your current website lives and how to access it.
This means they'll need an admin username/password to log in to the WordPress site, and begin moving your website's content to their staging environment.
Your Turn
Do you have any questions about your current websites' configuration? What web hosting set up works best for you?