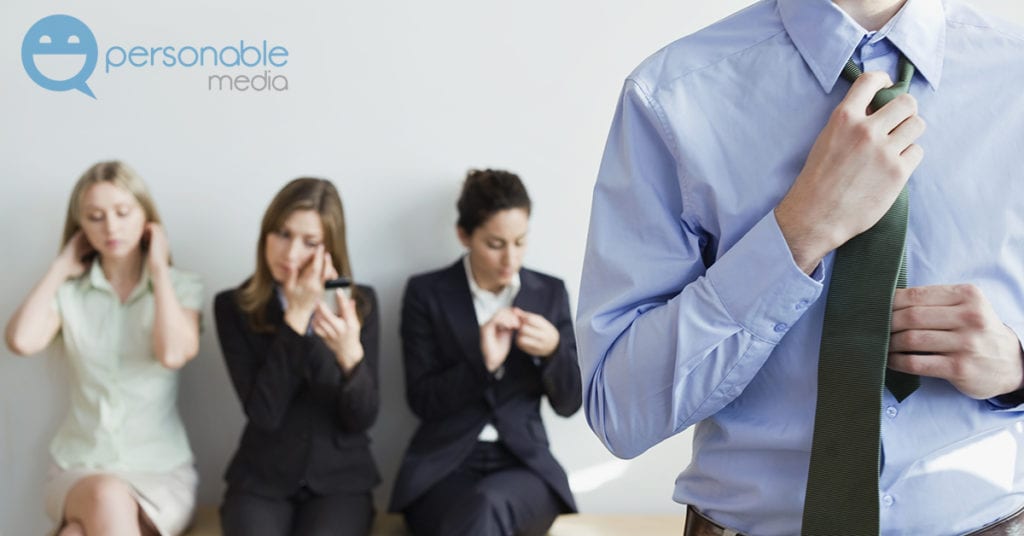 For many reasons, a great first impression is vital to the success of your business.  You want to leave people better than you found them, but how do you accomplish this through your website?
Tip #1  Posture
The swagger in your step should mimic that of your website.
When going out to meet new people its a great idea to practice proper posture ahead of time.  Having good posture is one of the basics.  You need to stand up straight.  Your website needs to be as presentable on mobile devices as you are when you're networking.  Nothing is going to communicate the confidence that you have in your business faster than showing off a presentable, smartphone savvy website, helping you appear high-value and confident.
Tip #2  Smile
Have you ever been out and about when all of the sudden you find that one person that has been waiting to meet you all night?  When people pull up your website, their reaction should mimic that same feeling.
They like what they see, are intrigued and want to know more.  Start the relationship off right, get people smiling first.
Tip #3 Tone of Voice
Talking to customers isn't just about finding the right words.  Practice tone of voice as well.  You want to project yourself so that as a business, people hear you when you speak.  Nurture the conversation with your customers in a way that guides them where to go on your website, logically.
Tip #4 Opening Line
People stress over their opening line.  What if I told you that the purpose of the opening line was only to get the conversation started, not to knock it out of the park?  Deliver the opening line on your website with confidence, and you can direct the conversation to go exactly where you want it to go.
Tip #5 Challenging
A lot of people (and websites) make the mistake we call the "dancing monkey."  Its where you try too hard to be entertaining and likeable and you're not going after what you really want.  The more direct you can be, the more you can narrow down your target customer, the greater conversions you'll experience.  Be direct and real on your website homepage.  People will thank you for saving their time by learning more about what you're offering and make favorable purchase decisions with ease.
Tip #6 Commitment
No, not marriage after the first interaction.  Every lead you receive through your website won't be for the big kahuna package or product you offer.  It might be signing up for your newsletter or simply the purchasing of a smaller product.  Make it easy for people to get to know you better so they can learn to like and trust you before becoming more engaged.
Have an email signup form and a simple contact form on your website so people can stay in touch without overcommitting to you.  And most importantly continue to serve your customers and potential customers through your business blog.
Tip #7 Leaving
In today's day and age, the result of a great in-person first impression is a handshake, an exchange of business cards and a promise to follow up.    The result of a great website's first impression is the submission of a form on your website, a phone call to your business, or actually seeing new customers walk through your front doors.
A great first impression on your website means your potential customers want to know more about you so they can make educated purchase decisions.  So when filling your website with content be intentional about what you're putting out there.  Let the type of customers that aren't in your niche know you're not a good fit for them, and vice versa.
Now It's Your Turn
What about your company's website creates a great first impression?  What do people like the most? Let us know in the comments!
Ready to make the best first impression with your website?  Contact Personable Media today: 303 – 800 – 5415 call or text!